Squares And Rounds – Maximum Versatility with a Hustler Chainless bale feeder
Published 26th June 2020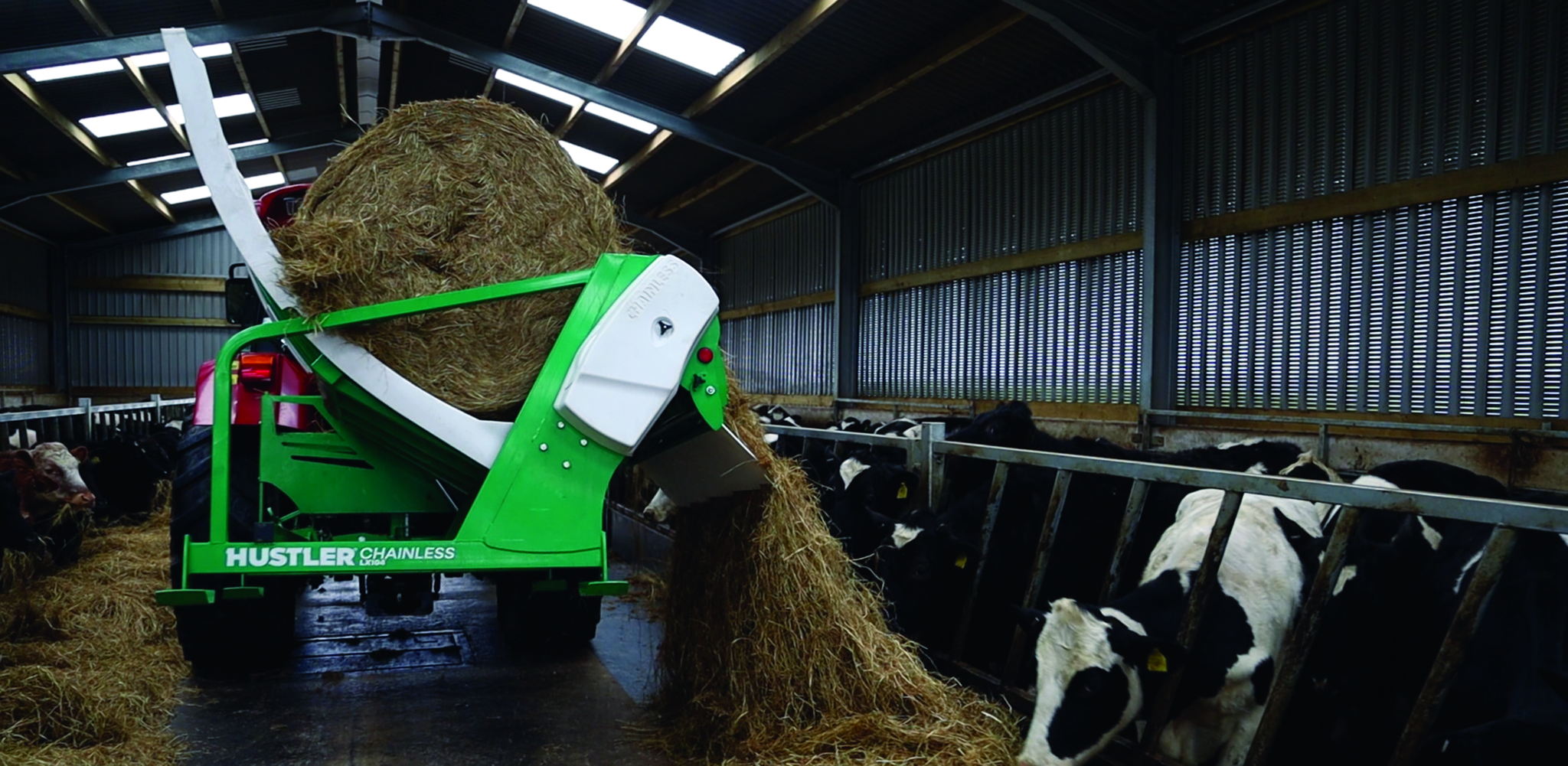 The Hustler Chainless bale feeder range is famous for feeding round bales, as well as square bales of any type and condition with the added benefit of a chainless hydraulic system for low maintenance and longevity.
Having the option of feeding square, as well as round bales with one single machine gives your operation the freedom of choice when buying in bales, which means you are not restricted by the availability of one type of bale, while being able to make a price conscious decision to fit your business. Especially in drought conditions where prices are high and bales are scarce, this can be an unbeatable advantage. 
We had a closer look at the Chainless bale feeder and summarized the benefits for you: 
Main Benefits 
The Hustler Chainless bale feeder feeds out square and round bales simply by adjusting the platform to the right position. The robust frame is able to handle bales of up to 1,250kg weight. The design is compact and light enough to fit into narrow barns. 3-point linkage, as well as loader, skid steer and telehandler mount options are possible and make this feeder perfect for feeding into troughs and hay racks.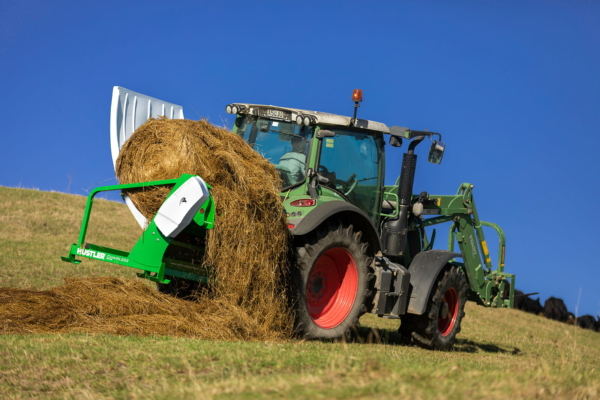 Easy Loading ​ 
Our patented Snaplox System is a hands-free auto connection and disconnection system that lets you disconnect the feeder by simply lowering it onto the ground. No more pulling on a rope and twisting your back. Feeding bales is as simple as 1-2-3!
Disconnect the Cradle
Load Bale 
Feed Bale
The integrated tynes mean the unit is suitable for a single tractor operation and the low cradle design makes loading bales simple. Once the bale is ready to be fed out, Snaplox automatically locks when reconnecting the headstock to the feeding cradle, for guaranteed safety.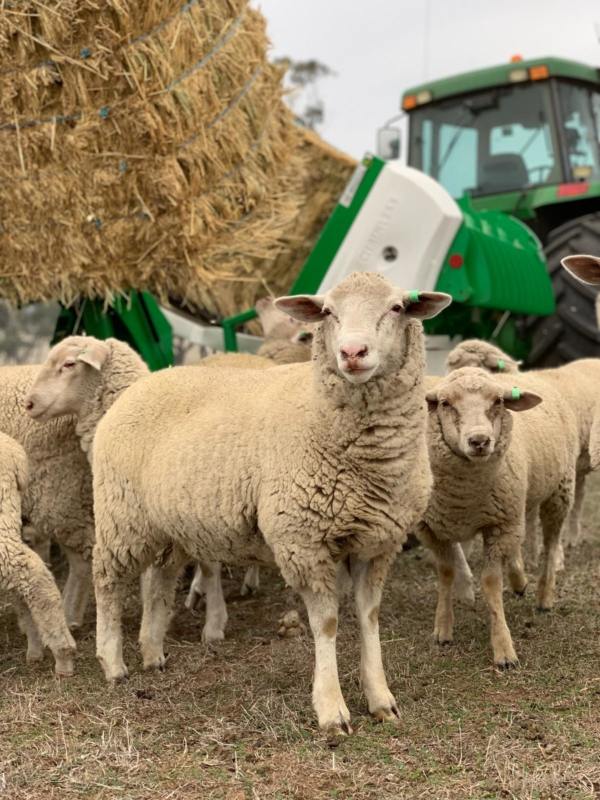 Features
The headstock can easily be connected to the feeding cradle thanks to the unequal length tynes and large guide cones. The powerful 3:1 rotors of the Hustler Chainless bale feeder gently tease apart the bale to preserve the nutritional leaf, which makes the feed more palatable for your stock and minimizes feed wastage. The all hydraulic system means, there are no chains that can snatch or derail. The result is increased reliability, lower maintenance and a silent operation.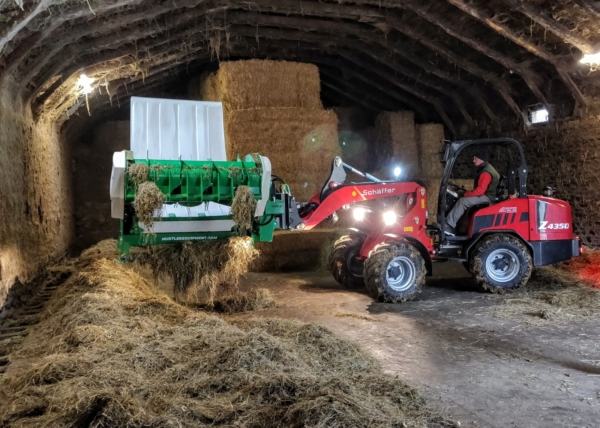 View our other articles on our website here